KRISHI FARMS NAVAKKARAI
NAVAKKARAI COIMBATORE - PALAKKAD NH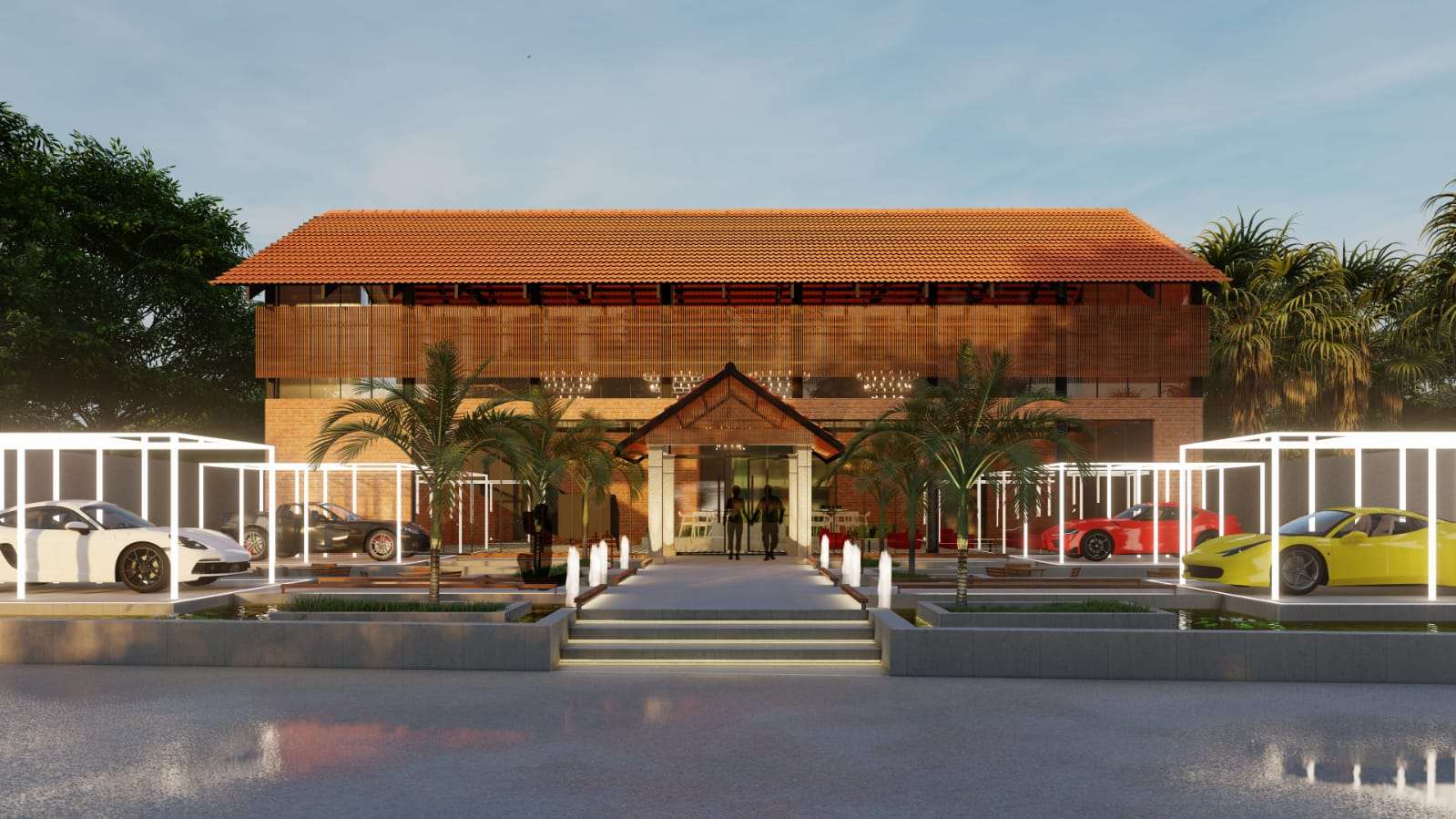 PROJECT INFORMATION
Total Area - 30 Acres
Total Units - 98 Units
Land Area - 21 Cents above
Location - Navakkarai Coimbatore - Palakkad NH
Highlight - Palakkad NH544 Highway
Road Width - 30 Feet Wide Road
KRISHI FARMS NAVAKKARAI - NAVAKKARAI COIMBATORE - PALAKKAD NH
To buy farmlands and houses within your budget, Abi Infrastructure offers excellent opportunities to find futuristic real estate properties in Coimbatore, Palakkad Main Road.

Krishi Farms is one of the best farmhouses in and around Coimbatore.The facilities make life comfortable and are integral to the project.
If you're searching for an uneven retreat that can be visited at any time, Kotagiri in the Nilgiris is an ideal decision.
Navakkarai's vintage beauty and peaceful ambiance make it the perfect setting for a rural escape.Each farm house in Krishi Farms is strategically chosen to provide you with the best lifestyle experience.
Just scroll up to find more details about Farm lands and Houses in Krishi Farms, Navakkarai.
Property Details: Krishi Farms, Navakkarai:
On the Coimbatore - Palakkad National Highway, in the beautiful town of Navakkarai, is where you can find Krishi Farms. Both the visual appeal and practicality of the design are excellent.
Navakkarai is gaining recognition for its agricultural potential and natural beauty. Owning property here not only elevates your quality of life but also presents a promising investment opportunity.
Project Details
Krishi Farms contains two sets of real estate properties to invest in: Residential Plots, and 2 , 3 BHK Villas.
Residential plots start ranging in buildup area from 9142 sq. ft. to 10890 sq. ft.

2 BHK villas start ranging in buildup area from 1000 sq. ft. to 1250 sq. ft. and 3 BHK from 1300 sq. ft. to 1400 sq. ft.
Where is Oyster, Krishi Farms located in Navakkarai?
Krishi Farms is located 6 km from Navakkarai. From Navakkarai, you can reach Krishi Farms within 10 minutes via the Kanthe Kounden Chavadi through Velathanthavalam Highway Road.
Krishi farms are located nearly 7 kilometres from Kerala; you can reach Kerala in 5 minutes from Krishifarms.
Krishi farms are surrounded by the best educational institutions in Coimbatore that deserve the education benefits.
Amenities and Features:
In addition to showing Farm land properties, we also have residential houses and villas with high-class modern amenities that enhance your lifestyle, and bring happiness to your family.
Explore our Best Amenities in Krishi Farms, Navakkarai
Gated Community.
Party Hall.
Tree Plantatation.
Ayurvedic Spa.
Outdoor Gym.
Garden Area.
Indoor Games.
Solar Light.
24x7 Securities with CCTV Camera.
Benefits around Lushbergs, Kotagiri:
1.Hospitals and Medical Centres within 10 km - Natraj Hospital, Rajam Medical Centre, Shri Abirami Hosptial.
2.Schools within 4 km - Thamarai World School, Nehru International School, Amrita Vidyalayam Senior School, The Western Ghats International School.
3.Colleges within 2 km - Dhaanish Ahemed Institute of Technology, St.Joseph Polytechnic College, Nehru Arts & Science College, JCT College of Engineering Technology.
4.Shopping centres within 6 km - Alex Square, Rajathi Shopping Centre.
5.Entertainment Centres within 5 km - Kavitha Cinemas, Shree Dhanalaksmi Cinemas, Sarvam Cinemas.
6.Sports & Fitness Centres within 8 km - Dream Fitness Alberts Studio, Uth Fitness Centre, Pro Life Fitness, Highway Fitness Studio.
Call us to book your property visit today and turn your dreams into reality! Don't miss out on the opportunity to find your ideal Farm lands and Houses. Your dream home is waiting for you.
Call us now : +91 99629 86986.
PROJECT AMENITIES
Tar Top Road
Indoor Games
Ayurvedic Spa
Cctv
Solar Light
Resto Bar
Board Room
Gated Community
Tree Plantation
Do you have any plans for future investments!
Investing in real estate can be successful, but going it alone can be challenging and highly risky. Not to worry, We got you covered. We assist you in locating spacious plots and luxurious homes. Together, we can shape your destiny.
Contact Us